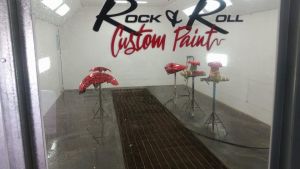 Mobile Gallery – Rock and Roll Custom Paint. This page is the main navigation page for The Rock and Roll Custom Paint Mobile Web Gallery.  This page is intended for navigation by all mobile devices. If you are on a mobile device, please load the images from the category links provided below. Most of us use our mobile devices, so the technology is here for you.
Contact Us with the Category and image number, to get the ball rolling on your custom paint job.
Mobile Gallery: (recommended for mobile devices)
Americana | Art Panels | Autos | Bandana Set | Biker Babes | Boats | Christian | Eagles | Flames | Geiger and Skulls | Graphics | Helmets | LED Tail  Lights | Miscellaneous |  Murals | RV and Trailer | Sand Rails | Sport Bikes | Theme Bikes | Trucks | Victory Motorcycles
Cloud Gallery Pages: (recommended for big screen presentations)
Main Gallery: (recommended for art stations and laptops)
 If you already have images of what you want, you can securely share that with us through our Customer Files Area or you can attach up to 5 images on the Contact Us form.
Ask about our Limited Lifetime workmanship warranty on all paintwork and fabrication.
Rock and Roll Custom Paint is one of the 10 largest custom paint shops in the United States with
Award winning custom paint jobs long recognized by both the paint manufactures and the custom show enthusiasts for originality in graphic design and application.
CAD DESIGNED CUSTOM PAINT JOBS
Preview and Approve your paint job over the Internet. E-mail us sketches or photos of your dream design and we can render a picture of your paint job, complete with color scheme & artwork, before we even start to paint your project.
Our state-of-the-art shop is computerized for total integration of knife-less stencil and free hand airbrush.
HIGHEST QUALITY PAINT
Using Dupont, House of Kolors & PPG paints, only the finest quality materials are used during each phase of your job.
Don't want to have your bike apart waiting for your parts to get painted?
No problem… we do sheet metal swaps. You tell us what tins you need, and if we don't have it in stock – we'll get it, so you don't have to take your bike apart until you get your painted set of tins first!
Rock and Roll Custom Paint -By Appointment Only
-Orange, CA – (714) 744-0631
Hours: Mon. thru Fri. 8 am – 5 pm Sat 10 am – 2 pm