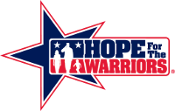 15% Discount on Paint Jobs for Military, Fire and Police!
Ask Us About Our Price Match Guarantee
Welcome to Rock and Roll Custom Paint, our 50 years of experience at coupled with the highest quality paints available from DuPont, PPG and House of Kolor assure that you will have a motorcycle paint job, truck paint job, car paint job, boat paint job or custom helmet paint job that you are proud of.
Rock and Roll Custom Paint has a State-of-the-Art facility with Computer-Aided Design that allows you to review the design in person or over the Internet prior to the start of your paint project.
Review our extensive Gallery of Custom Paint Jobs to see the quality and creativity Rock and Roll supplies. Call us at (714) 744-0631 or contact us to get the best value, highest quality, totally custom paint jobs.
Mobile Gallery: Navigate directly to our Individual Gallery Pages for specific information about the category
Americana | Art Panels | Autos | Bandana Set | Biker Babes | Boats | Christian | Eagles | Flames | Geiger and Skulls | Graphics | Helmets | LED Tail Lights | Miscellaneous | Murals | RV and Trailer | Sand Rails | Sport Bikes | Theme Bikes | Trucks | Victory Motorcycles or select from the Category image below to view our World Renown Work immediately.
Cloud Gallery: (recommended for big screen presentations)
Gallery: (recommended for art stations and laptops)
Main Gallery
You name it! We paint it!!! Rock and Roll is one of the 10 largest Paint shops in the United States with over 50 years of experience in motorcycle, automotive, marine and off road custom paint. Rock and Roll Custom Paint will make your custom paint dreams come true.

Rock and Roll Custom Paint -By Appointment Only
-Orange, CA – (714) 744-0631
Hours: Mon. thru Fri. 8 am – 5 pm Sat 10 am – 2 pm